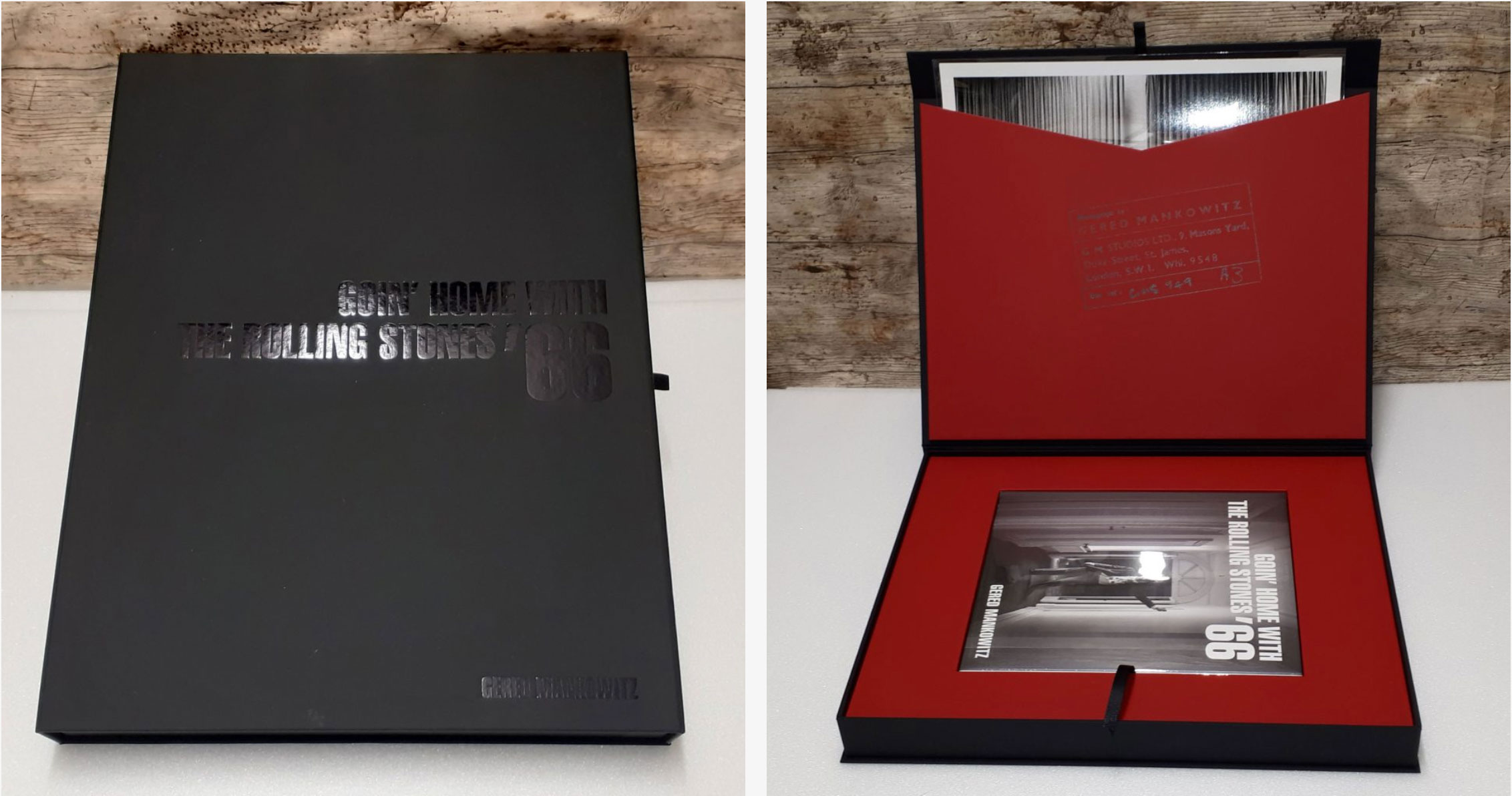 03 Dec

Goin' Home with the Rolling Stones '66 Project

This was great opportunity for Colourpoint to be part of this prestigious limited edition Rolling Stones Deluxe presentation box project which was produced for renowned Rolling Stones Photographer, Gered Mankowitz, working closely with Steve from RAP (Reel Art Press).

It was a combined effort by the Colourpoint team right from initial concepts to the final finished product. The project was fairly complex and involved, from choosing and sampling different Winters Corvon cover materials, to testing different coloured foil combinations until we were confident that it truly represented the Rolling Stones Brand.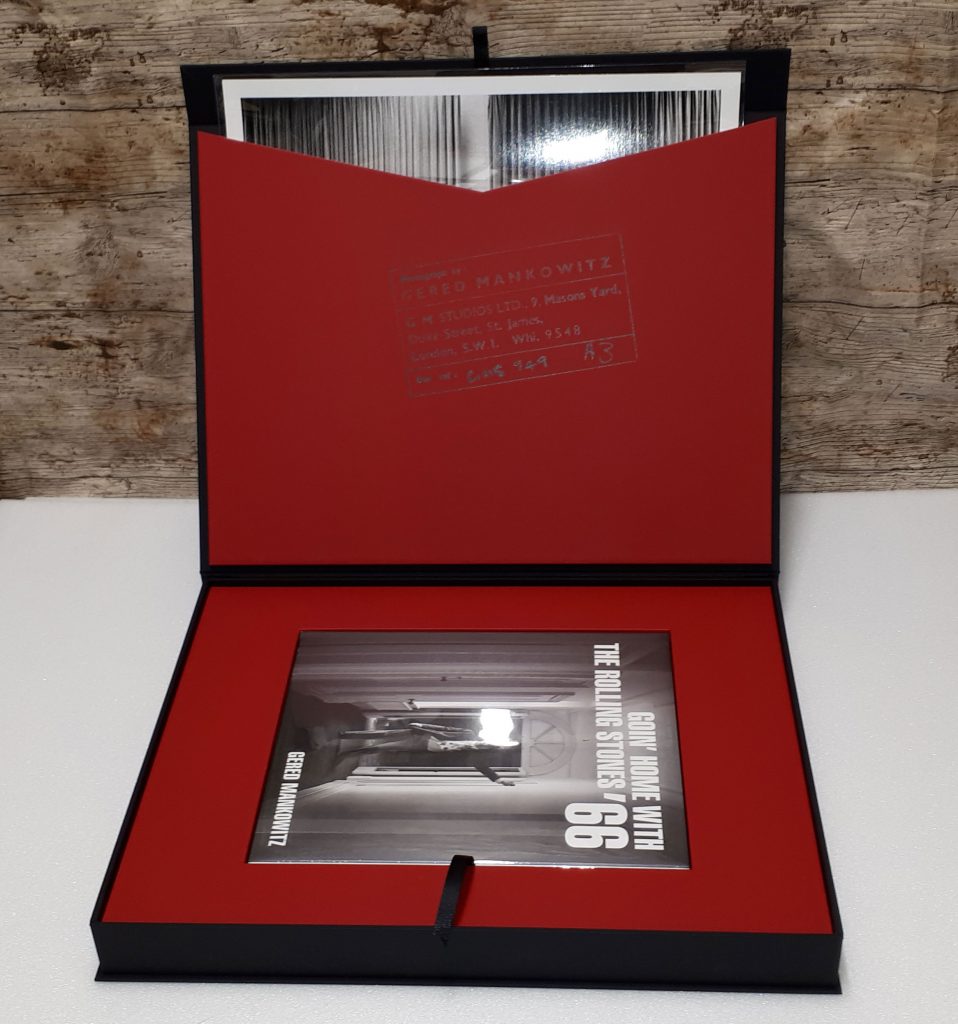 One of the main challenges was to create a pocket styled 'wallet' that would hold the limited edition prints (11×14" silver Gelatin prints, handmade by Gered's long term printer) on the inside of the box lid, whilst still maintaining the design balance and overall look, and not detracting from the beautifully crafted limited edition book which was nestled into the base of the box. After a few attempts and some clever crafting from our box designer, this all finally fell into place, and was further enhanced when we opted to print Gered's Period Proof Stamp directly onto the Red Corvon Mano material at a slight angle, using our Large Format UV printer which enabled us to add a tint creating the 'rubber stamped' effect
We were able to manufacture this entire project in house, apart from the brass foil tooling dies which required specialist machinery. We have an excellent team of design and production experts in box making and bookbinding in house who were able to combine traditional hand crafting skills with the latest technology required to deliver such a high quality product. Our skill did not end with just creating the box, in addition, we also had to take into consideration the mailing and distribution of the end product. These limited edition boxes are not only a high ticket item, they are also incredibly heavy and needed to be delivered globally, some as far afield as Chile in South America. So we had to develop a robust mailing carton to ensure that these could be confidently posted around the world without getting damaged. Our team developed a solution that involved CAD-cut high density foam protective band inserts, which were form cut on our Zund precision cutter, and snugly positioned around the box to ensure that it would be fully protected.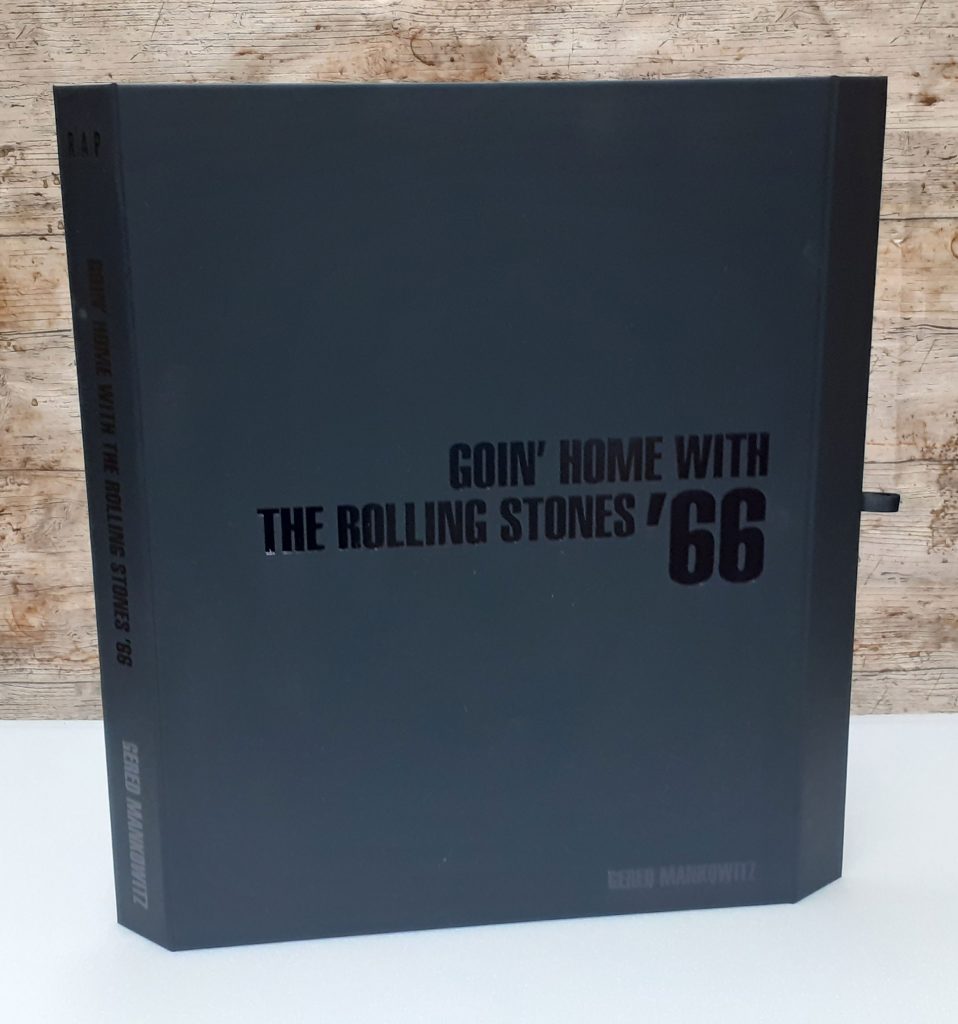 This was a really exciting and challenging project for the whole team to work on and required the skills from the design, hand crafting and production team, to the studio team who patiently worked on, and adjusted all the digital cutter guides for all the components from the development stage to the final products to get everything lined up just perfectly.
Only 66 copies of this deluxe edition were produced.
All copies of the book are signed and numbered by Gered, and feature a bespoke dust jacket, exclusive to the deluxe edition.
For those interested in the technical specifications – here you go…
Presentation Box
We used Winters Corvon Black Senso for the outer cover of the box and Red Mano material for the internal wallet and shoulder sections. This was lined over a 3mm Grey board, that was CAD cut and V-grooved on our Zund, the outer box cover was black gloss debossed foiled. The inner Red Mano material for the wallet was printed on our Agfa Anapurna large format UV inkjet printer. The box was then hand assembled with turn corners using glue and self- adhesive tape, and completed with a magnetic closure.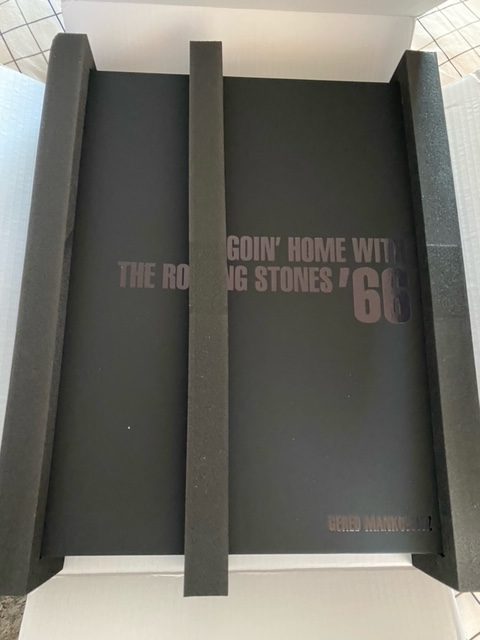 Mailing carton
Using White E Flute corrugated board and high density foam which we CAD cut and assembled to form a totally protective carton.
We were incredibly delighted to hear that copies arrived safely in Chile!
And if you fancy investing in one of these for yourself – Here's the link to purchase.