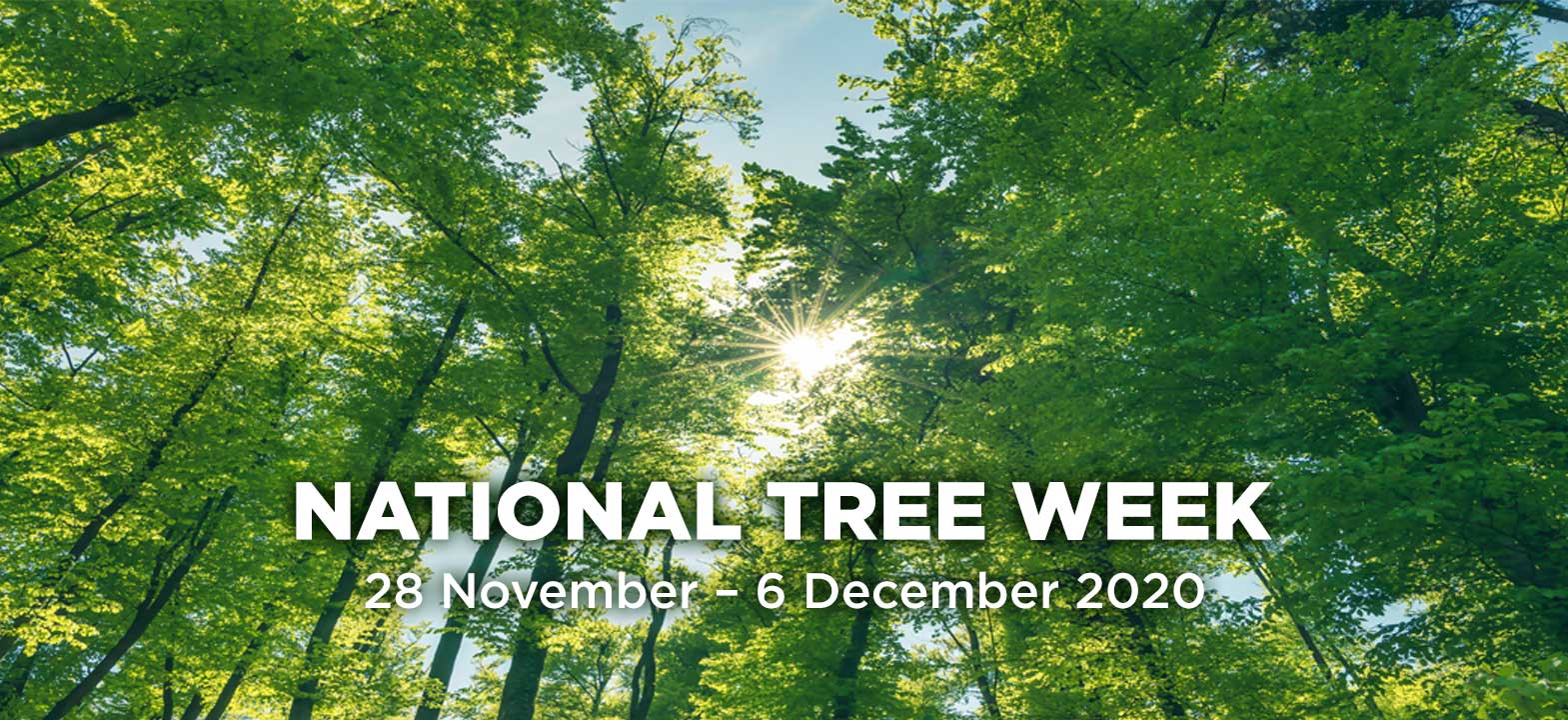 27 Nov

It's National Tree Week this week!
National Tree Week was established by The Tree Council in March 1975, initially, the idea was to support national replanting of trees after the outbreak of Dutch Elm disease. Now every year around a quarter of a million people don their boots and gloves and come together to plant trees in locations across the UK.

Colourpoint supports the planting of trees as a vital part of our natural environment.

And as we celebrate 'Trees' this week, and life that they breathe into all of us, we also see this time as an opportunity to raise the awareness around the difference between those trees that provide the beauty in our natural forests and woodlands, to those that provide us with an incredibly beautiful, sustainable and vital product – Paper!

As a major consumer of paper products, Colourpoint is massively invested in protecting trees and our environment, whilst building a sustainable future. On first reflection this may appear to go against the grain for a business that is almost solely based on paper and paper products, but if you look a bit deeper you will understand that this is in fact quite the contrary.

We are now working with a not-for-profit organisation, Two Sides, whose goal is to 'dispel common environmental misconceptions by providing users with verifiable information on why print and paper is an attractive, practical and sustainable communications medium'. For us most of the issues that face our industry are based on non-substantiated claims around whether paper is in fact a sustainable choice. For years the industry has been plagued with claims that the use of paper is destroying our forests, not 'environmentally friendly' and that digital forms of communication are less impactful on the environment, as it turns out, this really isn't the case.

 

Here are some of the more common myths that surround the print industry…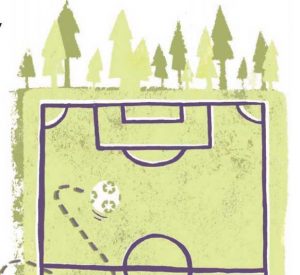 European Forests are shrinking because of the growing demand for paper materials – In fact according to Two Sides, European forests have been growing by 1,500 football pitches every day! Between 2005 and 2020, European forests grew by 58,390sq kilometres – that's an area bigger than Switzerland and this is where most of our paper originates.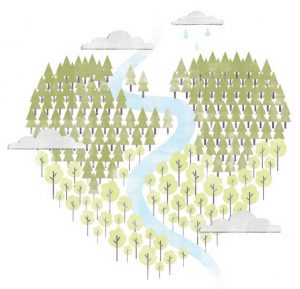 Paper is bad for the Environment – again according to Two Sides, paper is in fact one of the few truly sustainable products. Paper is based on wood, a natural and renewable/recyclable material. As young trees grow they absorb CO2 from the atmosphere, in addition, paper also continues to store carbon throughout its lifetime.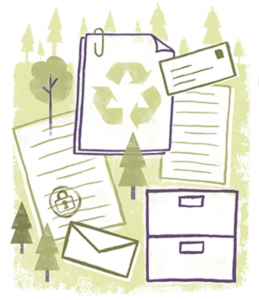 This is the one that we found most interesting – Electronic communication is more environmentally friendly than paper-based communication – this assumes that the digital world has little or no impact on the environment – in fact – the environmental impacts of our ever-increasing digital world account for around 2.5-3% of global greenhouse gas emissions and this is predicted to rise to 14% by 2040 from the use of cloud based solutions1  and that also doesn't account for the 44 million tonnes of e-waste (mostly mobiles) that is generated annually. 
Download the full version of the Two Sides 'Print and Paper' Myths and Facts.  This really does make for interesting reading and opens minds to some of the misleading statements that have been made around the use of Paper that are now being recalled and corrected by organisations.
We are finding that more and more of our customers want to work with businesses that can demonstrate, effectively, that their environmental policies are geared towards sustainability and that they are implementing ways to reduce their impact on the environment.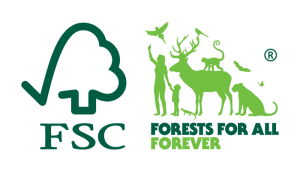 Which is why we only use FSC® Certified Papers. FSC (Forest Stewardship Council®) provides a Chain of Custody Certification. Under the FSC system, raw materials are tracked from the forest to the consumer with evidence to confirm the it originates from certified, well-managed forests where they practice responsible forestry. This independent certification system, provides a means of demonstrating to our clients that we have met their expectation by ensuring that we are buying from responsible sources.
Below are some examples of work we recently printed showing the FSC Certification.
So join us in celebrating National Tree Week, plant your own trees, and perhaps consider your next marketing communication piece on a highly sustainable resource – paper!
1 Belkhir L & Elmeligi A, Journal of Cleaner Production: Assessing ICT global emissions footprint: Trends to 2040 & recommendations, 2018